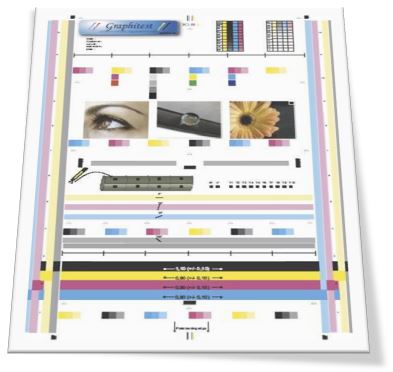 The printing quality is nowadays very important for all advertisers.
Let us help you control it!
You:
Run a test on your machine
Send the copies to us
Us:
Analyse more than 100 control points
Generate a detailed report
Create an action plan to fix your problems
Monitoring quality improvement by mail
Come on site if needed
What do you get? 
Unpaid advertises reduction
Acceptance test of your equipment
ISO 12647 Certification preparation 
This brings new sales arguments and monitor your quality connected to consumables. 
Onsite intervention is also possible for deeper research