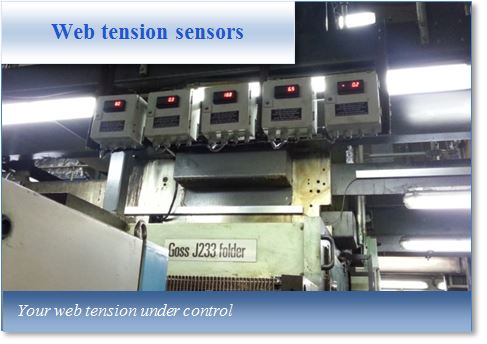 The web tension is most of the time a problem for the printing quality and the productivity. This option is helping printers to control start-ups, speed-ups and web splicing. Many paper brakes are avoided by monitoring the tension in real time. 
The sensors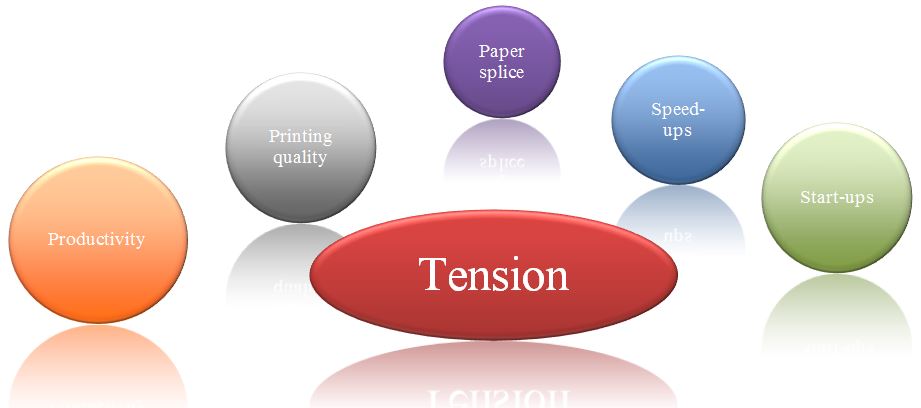 Specifications:
Equipment made in France
Remote display of the tensions
Accuracy of tension by calibration
Purchase with or without installation
Can be installed after before and/or after the printing unit and/or before the folder
Advantages: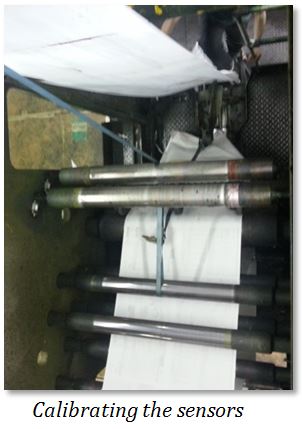 The displays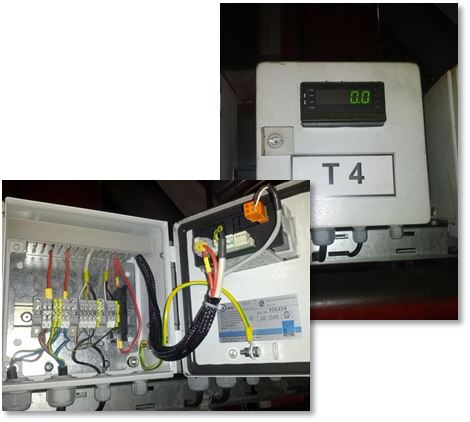 Specifications:
Strong equipment
All displays are visible from the control desk
Advantages:
Easy to use
Reliable
Simple system
Summary: 
A very useful system, allowing printers to reduce the paper brakes and to increase the printing quality. Very simple and efficient, this system can even be installed by our customers to reduce the cost.